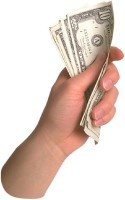 Refer a Friend
Help your friends while helping yourself!
Refer a Friend!
If you are already a JC Heating & Cooling Automatic Oil Delivery Customer and enjoy our services, don't keep us a secret! Spread the word to your family, friends and neighbors. You can take advantage of our special promotion by referring a friend, neighbor or family member to become a new JC Heating & Cooling Oil customer. When a referral signs up as an new automatic delivery customer with a service contract, you get $50 worth of free oil.
When your friend opens a Full Service Account and mentions your name and takes a delivery of heating oil.
Call one of our competent and friendly staff members for further details.
(Limited Time Offer Only!)
Call us today at (215) 945-4833
We recognize that our customers are our best advertising and we want to thank you for being a loyal customer of JC Heating & Cooling.
As always we thank you for your support.