JC Heating & Cooling is based in Bucks County, PA, and serves residential customers thorughout the area. Contact us today for your all of your heating & air conditioning needs. Our heating oil delivery department is here for you. Our service department is here whether it be commercial or residential service, your satisfaction is our number one priority. We offer automatic delivery to help our customers have one less thing to worry about in their busy schedules. Peace of mind is a commodity these days, and we're proud to offer you this service. For those of you who prefer to call in their order or pay upon delivery, we can accommodate these preferences as well!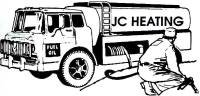 JC Heating & Cooling is proud to offer Heating Oil delivery services in the following cities!>
Other areas may be serviced upon request.