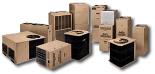 Excellence has been our hallmark since 1973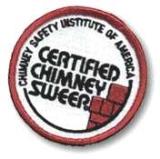 Emergency Service Call Us Today at 215-945-4833 48 Years of Experience!
JC Heating & Cooling is much more than a heating oil company.
Two Generations ... Year Round Comfort
JC Heating & Cooling was founded by Joseph Clemenson in 1973. Working out his house in Langhorne, he sold home heating oil with one oil truck and specialized in the installation of baseboard heating in the Levittown area. At that time many of the radiant heating system's were failing in the Levittown homes and homeowners were upgrading their heating system to baseboard heat. Soon after, his brother Jim and dauther Kim joined the company, followed by his brother Dan who also joined the company. In the 1980's, the company relocated to Yardley, were JC Heating & Cooling purchased the Million Gallon Yardley Fuel Oil Depot located from a friend that was retiring from the oil business. The business grew over the years when Joseph son Michael & Bradford joined the company. We quickly outgrew our office on South Main Street in Yardley, and in 1985 relocated to our new Office, Show Room and Warehouse at 181 Fallsington-Tullytown Rd. Levittown Pa. 19054. Our oil department now consists of four oil delivery trucks and nine service trucks. One of our keys to success is that we always offered 24 hour service, seven days a week, and we were always there when our customers needed us. This has never changed.
JC Heating & Cooling is a customer focused Home Heating Oil Dealer that provides heating and air conditioning service, a company that was originally started in 1973. Located in Levittown, Pa.19057 , we employ highly trained HVAC technicians whose goal is to make our company the best service company in Bucks County, Pa.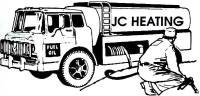 Nora has developed an outstanding Oilheat Certification Program. Our goal is to ensure that our service professionals that come to your home are well trained and aware of the technical advances that lead to higher efficiency and a more comfortable home.
Nate & Nora Trained Technicians
Our company specializes in designing, engineering, and installing complete comfort systems for owners of existing homes and buildings just like yours. We take special pride in the craftsmen we train and employ--a fact you'll notice immediately in the attitude and integrity they bring to your job site. Our entire company works hard to make your experience with us hassle-free and enjoyable. Should we make a mistake, we will do everything in our power to correct it to your satisfaction.
From the professionalism of our sales engineers, to the dedication of our field personnel, we are dedicated to delivering you the best. We take our responsibility very seriously when you place your trust in us. We pledge to always tell you up front what your cost will be to complete your job correctly. We make it a point to go over any details or limitations of the proposed system that will affect your enjoyment of the end result. You are told exactly what to expect up front. We back this philosophy with our exclusive written guarantee when choosing JC Heating & Cooling to contract your job:
The CSIA Certified Chimney Sweep® credential is the measure of a chimney sweep's knowledge about the evaluation and maintenance of chimney, fireplaces and venting systems, and is acknowledged by industry organizations, insurance underwriters, local, state and federal agencies as the measure of a chimney sweep's knowledge about the evaluation and maintenance of chimney, fireplaces and venting systems.
Today with thousands of installations to their credit and thousands of satisfied customers. This is why JC Heating & Cooling continues growing with more satisfied customers each and every year. Give us a call for your service needs and see what you've been missing.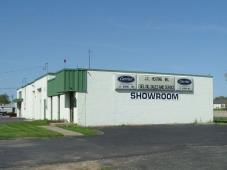 Over 5,400 Customers Switched to JC Heating & Cooling, Do they know something you don't?
For over 48 years our skilled team has been providing HVAC services to the Lower Bucks County and nearby areas in Montgomery County area.


The employees and management of JC Heating & Cooling