Lower Moreland Relies on Oil Delivery Companies to Stay Warm to Stay Warm
With average January lows often sinking below 20 degrees, Lower Moreland is no place to live without a functioning heating system. And, if you call Pennsylvania home, there's a good chance you rely on a consistent supply of oil to guarantee your comfort. That is where the oil delivery experts at JC Heat come in.
Convenient Oil Delivery in Lower Moreland
Close your eyes and imagine trying to order oil in Lower Moreland the old-fashioned way. You'd have to dial up (215) 945-4833 and wait for someone to give you an estimate on a tank refill. You'd then have to wait for the driver to arrive and then juggle paperwork. Before all of that, of course, someone in your house would need to remember to check the current level in the tank.
We've implemented processes to make ordering oil in Lower Moreland easier. This includes not only online ordering but also automatic oil delivery. The latter means never worrying about running out of fuel. But if you did forget, don't worry! We provide Lower Moreland oil delivery 24 hours a day, 7 days a week.
Oil Available No Matter How Nasty the Weather Gets
Do you remember the time the Delaware River froze over? Well, a lot of people who needed us for emergency oil delivery in Lower Moreland do. You see, a lot of companies in this area rely on outside suppliers for their fuel. If something interrupts those transactions—or demand depletes the stock of their choice—customers like you are left in the dark. This can leave people scrambling for heat on the coldest days of the year.
With JC Heat, supply chain worries can be put behind you. We own and manage our own oil tank. This gives us constant access to roughly 1,000,000 gallons of fuel oil at any time. Located close to Lower Moreland, this reservoir allows us to provide truly accessible oil delivery.
Price Protection and Budget Plans Put Affordable Oil In Your Grasp
Everyone deserves warm water and heat. But those periodic refills can get costly—especially if the cost of crude goes up. To make fuel more affordable, JC Heating & Cooling offers a number of different programs. First is our referral discounts. If you like our oil delivery service in Lower Moreland, then you should shout about it from the rooftop. This can lead to lower prices for your household. Then, we have our budget plans. These let you pay based on your monthly average oil usage. Most people on this plan see their heating costs drop by around half.
Then, of course, there's payment protection. If you notice home heating oil prices in Lower Moreland become a bargain, you can lock that price in! To do so, just give JC Heat a call at (215) 945-4833.
A Wide Array of Oil Services in Lower Moreland
Oil Tank Repair
If your oil tank is leaking or filled with sludge, we're here to set things right. From simple patches to hardware replacement, you can trust our Lower Moreland oil delivery company to handle your tank services.
Oil Tank Replacement
The average oil tank in Lower Moreland lasts between 15 and 20 years. At that point, salvaging them isn't worth it. Luckily—if you aren't interested in going gas—we can replace existing reservoirs. Call
(215) 945-4833
for a free quote on a new oil tank.
Chimney Services
Looking to sell your home in Lower Moreland? Then, you'll need to get your chimney recertified! Our company has ample experience repairing and auditing chimneys in Bucks County. This—along with our oil liner experience—allows us to whip any chimney into shape.
Oil Delivery
We deliver oil not only in Lower Moreland but to every community in Bucks County. Our quick turnaround times are made possible through our Yardley supply yard and carefully honed delivery processes.
Click here to view our current oil prices.
Oil Boiler Repair
Looking for someone to fix your oil boiler? You can count on our Lower Moreland oil experts to quickly diagnose and repair your problem. With over 50 years of experience, we've seen almost every issue out there.
Oil Furnace Service
We don't just service oil-fired boilers but all types of heating equipment. This includes furnaces in Lower Moreland. Whether the issue is a blocked line or a worn control board, our HVAC professionals will quickly diagnose it.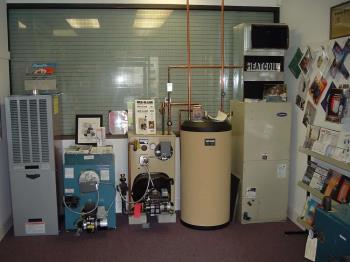 Rely On Us for HVAC Service in Lower Moreland
Need someone to do maintenance on your oil boiler? Looking for an AC expert to tackle a heat pump or air conditioner repair? Then, you'll want to visit the
HVAC branch of our business
! With 50 years of experience serving every kind of heating and cooling appliance, we're Lower Moreland's go-to source for HVAC service.
Trust JC Heat With Your Oil Delivery in Lower Moreland
Our HVAC and oil supply company has been proudly serving Bucks County since 1973. To persist this long requires us to change with the times and to always put our customers first. This dedication to your satisfaction can be seen in our comprehensive guarantees and our price protection programs. But don't take our word for it! Check out Google to see our company's latest reviews.
Looking for HVAC service in Lower Moreland? Then, you'll want to visit our sister site! Rest assured, whether you need a refill or a new tank installed, we're still the company your grandpa trusted.