48 Years Experience! Fuel Oil, Home Heating Oil - Oil Burner Sales & Service Call Us Today! (215) 945-4833
JC Heating & Cooling Your Lower Bucks & Eastern Montgomery County, Pa. Fuel Oil Dealer
Make it Easy and order your fuel oil
Visit Our Easy Online Ordering Page 24/7 To Schedule Your Next Fuel Oil Delivery.
Place your home heating oil order on our website from anywhere and at any time. If you are not an automatic delivery customer, this is a great way to submit your request quickly at a time that is best for you.
Call us at (215) 945-4833 to check our great heating oil pricing and schedule your delivery. We offer same day delivery 24/7 emergency burner service for your home.
Home Heating Oil - Levittown, Langhorne, Yardley, Morrisville, Washington Crossing Pa. and all of Lower Bucks & Montgomery County, Pa.
JC Heating & Cooling is an independent, family owned "Full Service Heating and Air Conditioning Contractor" located in Levittown Pa. 19054. Large enough to provide prompt, reliable service, but small enough to give you the personal attention you deserve.
Our storage tank is located in Yardley, Pa 19067 with reloading facilities in Trenton. JC Heating & Cooling has a combined storage capacity of over a Million gallons. This storage provides JC Heating & Cooling with volume buying power, giving us the ability to offer our customer's special discount pricing. This vast storage reserve and delivery capability has the potential to meet virtually any emergency regardless of the weather.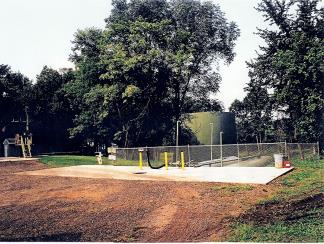 Blue Heat Premium Heating Oil - Exclusive from JC Heating & Cooling at no extra cost. Premium Blue Heat Heating oil, IS A HIGH GRADE ADDITIVE that helps oil burners run cleaner and maximize fuel efficiency. Keeps oil filters, lines, tanks, and nozzles clean. Fights tank rusting, dissolves sludge, provides more consistent flow of oil, increasing efficiency and reduces untimely service calls.
Reduces soot accumulation and acts to stabilize Regular heating oil. More heat enters your home and less heat goes up the chimney.
Services
Automatic Home Heating Oil Delivery - Based on sophisticated computerized system that keeps track of the weather and keeps track of your fuel use. This lets us know exactly when to schedule your deliveries so you always have oil when you need it. Our weather degree - day system is provided at no extra charge. You never need to worry about running low on fuel oil.
Automatic Delivery: When you're on automatic delivery, we manage your fuel deliveries so you don't have to. You'll have one less thing to worry about! Because automatic delivery keeps you on our " radar screen," we can be proactive and get you fuel in your tank in pleanty of time if a big storm is on the way or a supply bottleneck is developing.
Will Call Delivery: If you're not on automatic delivery and call in your order instead, your delivery usually arrives within one to three business days. It may take longer, though, in severe weather or under hazardous road conditions-and that increases the chance of a run out.
To sign up for automatic delivery or become a JC Heating & Cooling customer, call us at (215) 945-4833 or 215-493-7455.
Heating Oil BUDGET PLANS cut your winter heating bills in half.
WITH TODAY'S SKY-HIGH ENERGY PRICES, many of our customers are seeing alarmingly high fuel bills. Customers who are enrolled in our budget plan are able to keep their winter heating bills manageable.
Our budget plan cuts heating bills in half. That's right. Instead of paying for all your fuel during the coldest months our budget plan lets you spread out your payments over most of the year. When you spread out your payments over 12 months instead of three or four, your monthly bills go down dramatically. Then, you won't be left with your highest bills right after the holidays when you can least afford them.
Here's how it works. Based on past fuel use, we estimate the total amount of your heating cost for the next season and divide it into 12 equal, monthly payments. If your actual fuel costs turn out to be a little higher or lower than estimated, we'll make adjustments along the way.
Service Plans save you money on repairs. An ounce of prevention is worth a pound of cure. That's why we offer the most comprehensive service plans in the industry to protect you from big, unexpected repair bills.
Records show that four out of five heating system breakdowns could have been prevented with regular system maintenance. For just a few dollars more than the cost of a tune-up, you can get a Service Plan that includes annual maintenance.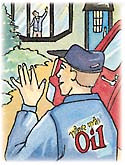 Emergency Service - 24 Hours a Day - Certified Pennsylvania Petroleum Association Technicians provide our Service Agreement customers, prompt dependable service 365 days a year.
We offer true, 24-hour service. That means we provide emergency service 24-hours a day - not that we'll get to you within 24 hours. Our radio dispatched fleet of over 12 vehicles guarantees, when you need us, help is on the way.
TUNE-UPS save 10% on energy bills.
Did you know the average heating system runs 2,000 hours in a typical winter? That's why your heating system should be tuned up once a year. Regular tune-ups keep your system running at peak efficiency, cut your annual fuel bills by 10% and help prevent inconvenient breakdowns.
Believe it or not, the best time to get a tune-up is not in the fall as most people think, but during the off season. Why? Because it's our slowest time. Not only will you be able to get a convenient appointment, if we do find a problem, you won't run the risk of having to go without heat while we get it fixed.
Parts Inventory
Our service trucks carry thousand of dollars worth of replacement parts to ensure that we can fix most problems in one visit to your home. This way, it's unlikely that you'll have to take time off from work to be at home for a second call.
In order to provide our customers with timely service, we carry a parts inventory valued in excess of $100,000 in our shop.
Our Employees
We have well trained service technicians to provide you with reliable and efficient service. Our service technicians serve a five year apprenticeship program consisting of classroom instruction supplemented with on the job training. In addition, they attend numerous training sessions throughout the year to keep up with changing technology in new heating equipment.
Our technicians wear company uniforms with name identification so you know who you are dealing with when they arrive at your doorstep.
Our service trucks are fully mark and lettered for your protection.
Flexible Payment Plans. Credit Cards Accepted.
20 Day Retail Credit
Easy Pay Oil Budget Payment Plans
COD Plan - Special cash price
Pre-Payment Plan - Lock in your winter heating oil price at our special summer time low rates.
Price Protection Plans
Service Agreements
Air Conditioning Systems, Services, and Repair
Boiler Repair, Installation, and Service
Our own service department that you can count on
Don't get caught in the cold
When you sign up for a full year of our heating SERVICE AGREEMENT coverage, you'll be protected from costly repairs and service disruptions.
We look forward to the opportunity to serve you and invite you to contact us.
Call (215) 493-7455 or (215) 945-4833 with questions or comments.
JC Heating & Cooling for over 48 years a name you can trust - Your Local Bucks County Fuel Oil Company
We're proud to provide the Best HEATING OIL & FUEL OIL Prices near me. We also provide Oil HEATER SALES & OIL BURNER SERVICE to the following communities in Bucks and Montgomery Countyies PA:
Andalusia
Bensalem
Bristol
Buckingham
Chalfont
Churchville
Cornwells Heights
Croydon
Doylestown
Eddington
Edgely
Fairless Hills
Fallsington
Feasterville
Feasterville
Furlong
Holland
Hulmeville
Ivyland
Jamison
Langhorne
Levittown
Lower Makefield
Middletown
Morrisville
New Hope
Newtown
Northampton
Oakford
Parkland
Pennde
Penns Park
Pineville
Richboro
Southampton
Trevose
Tullytown
Upper Makefield
Warminster
Washington Crossing
Wrightstown
Wycombe
Yardley