Bucks County Pa. - Low Price COD Heating Oil
Click Here to Order Your Heating Oil Online
Click here to see our cod oil prices
We accept Cash, Money Orders, Visa, Mastercard, and Discover Credit Cards
We know that many customers simply prefer the ability to order online when they want. We are pleased to offer our new service that allows you get our best price for fuel oil when making a purchase online via credit card.
No Leaving Cash Outside
No Waiting for the Oil Truck Driver
Easy 24/7 Ordering
You Get Our Best Price
We offer special prices for bulk orders on home heating oil
Call Us at (215) 945-4833 to check our great pricing and schedule your oil delivery.
We have our own 1-million gallon storage facility in Bucks County and offer same day delivery Monday thru Saturday. We offer same-day emergency oil burner service.
What are COD-Discount Fuel Oil Companies
Unlike fuel service companies, most discounters do not maintain their own service department nor do they offer service agreements or any other services. Their exclusive offer is to deliver fuel oil, in most cases, on a "cash on delivery" (COD) basis. By unbundling traditional services, discounters are able to offer cheaper oil prices. Most COD Oil companies are operated out of their homes and do not maintain an office, but instead ride around in their oil truck with a cell phone taking calls.
Many COD companies claim they have service available through an independent third party. If you want to test their service, call them on a Saturday night at about 11:00 pm or on a holiday and see if they answer their phone and if they are willing to come right out.
Full Service Oil Companies: Full service companies, in most cases not only sell heating oil but also offer a wide range of services, including automatic fuel oil deliveries, 24-hour emergency service, 30-day credit, "fixed price" oil programs, easy-pay oil payment budget plans, equipment maintenance, money-saving service agreements and repairs and installation of new equipment, such as air conditioning, boilers, chimney repair services, furnaces, oil burners, oil tank replacements, hot water heaters, etc.
Choosing a Fuel Oil Company
At JC Heating & Cooling we offer both Money-Saving COD Heating Oil Deliveries AND Full Service Options

JC Heating & Cooling's Basic COD Plan: The basic COD plan offers the cheapest pricing, with the same quality heating oil that our Full Service Customers get, with prompt courteous delivery service. There are no additional services (AUTOMATIC DELIVERY, CREDIT OR SERVICE AGREEMENTS) connected to this option. If you require service, it is available during normal business hours at our normal rates.
When ordering heating oil on a COD basis, you must monitor your own tank level to ensure you don't run out of fuel oil. You also must pay pay for the delivery at the time your fuel oil is delivered, (only money orders, credit card, debit card or cash is accepted). If you let yourself run out of oil, there is an additional charge to prime and start the heater.
JC Heating & Cooling maintains our own service department and service is also available on a COD charge, payment due at the time of service.

JC Heating & Cooling Full Service Option:
While oil prices are a little higher, you get all of the following great services:
Don't get caught in the cold or run out of hot water again!
Automatic Heating Oil Delivery - No need to worry about running out of oil
Our phones are answered 24 hours a day by real people
Our own Service Department for repairs, replacements & installations
Service Agreements that save you money on maintenance & repairs
24 Hour emergency service for our service agreement customers
20 Day credit payment plans
Easy-pay oil payment budget plans
6-Months-Same-As-Cash credit payment plans for equipment purchases
Guaranteed oil price plans
Our computer system maintains your service history
Our computer system maintains your fuel consumption & history.
Our computer system predicts when you will need oil next
Our own real office where you can come and visit or pay a bill
Our own showroom to see the latest in new energy-saving equipment
Our own parts house full of equipment and parts for emergency service
Expert advice that is always free
Online bill payment options
Our own million-gallon storage tank. We never run out of oil
We sell low-sulfur heating oil that burns cleaner than regular heating oil
LOW-SULFUR HEATING OIL CUTS DOWN ON GLOBAL WARMING GREENHOUSE GASSES
REGISTERED AND INSURED | License #PA006330
Call and sign up today - you choose the type of service you need at (215) 945-4833. For more information, fill out this form and someone will contact you.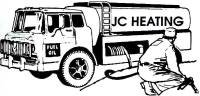 When Snow & Ice Arrive, You'll Be Glad You Did!
We're proud to provide Heating Oil & Fuel Oil Sales & Service to the following communities in Bucks County, PA:
Andalusia
Bensalem
Bristol
Buckingham
Chalfont
Churchville
Cornwells Heights
Croydon
Doylestown
Eddington
Edgely
Fairless Hills
Fallsington
Feasterville
Feasterville
Furlong
Holland
Hulmeville
Ivyland
Jamison
Langhorne
Levittown
Lower Makefield
Middletown
Morrisville
New Hope
Newtown
Northampton
Oakford
Parkland
Pennde
Penns Park
Pineville
Richboro
Southampton
Trevose
Tullytown
Upper Makefield
Warminster
Washington Crossing
Wrightstown
Wycombe
Yardley